Thought for the Day:
It has been a very busy couple of weeks for me & I must admit that I have been working hard to stay on top of family life, my practice, all the social media sites, the e-book promotion &
writing this blog.
It was worth it to watch my book's ranking rise to the top of two categories in Amazon's Kindle Free Store bestseller list. I am humbled knowing how many self help and mental health books dealing with dreams & happiness that are listed on Amazon. Thanks to all of you who downloaded my book during the promotion. Please let me know how you like it or if you have questions about the book.
I had to take some shortcuts this week. I posted a video from the campaign on
Tuesday
. On Wednesday I shared a tip I wrote about
women's health
for the
HealthTap
site. It is a site I have been actively supporting via what they call TipTaps and answering people's questions from around the USA's on psychology & mental health issues. Therefore, it's appropriate that as I was searching for fabulous finds today, the first three relate to women accomplishing their dreams: a women's history lesson, a historic first for female news anchors,
Judy Woodruff
and
Gwen Ifill
, on
PBS
& a camp in Omaha, Nebraska helping build girls self esteem via rock music. The 4th find raises the question of whether restaurants should ban children below the age of 9 during certain hours. Should children not be seen or heard at dinner time in family friendly restaurants? What do you think?
I hope you enjoy the finds & have a great weekend!
Anti-Suffragette Postcards Show Fighting For Change Has Never Been Easy The Huffington Post | By Julie Zeilinge These
postcards really give perspective on how far we have come. However, some things have remained the same & still need to be changed. What do you think?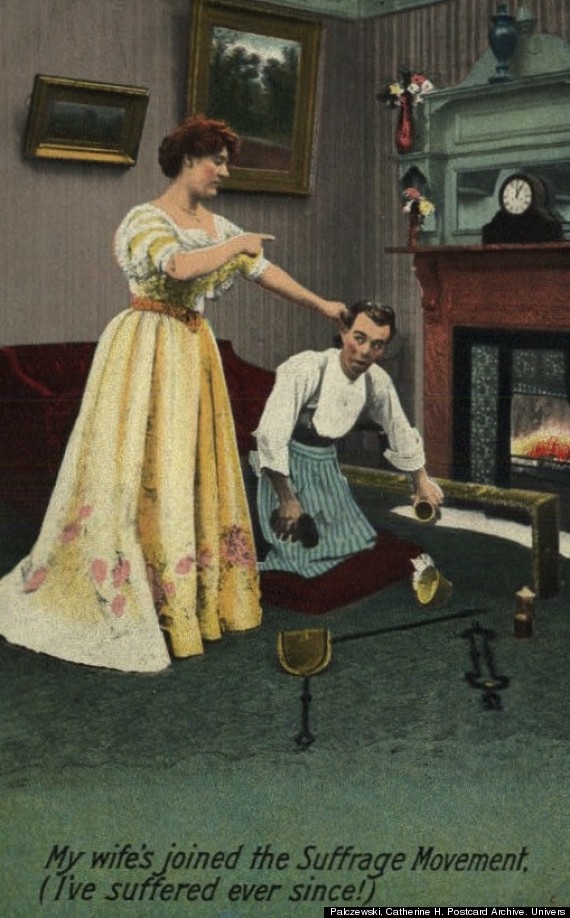 *Image
Judy Woodruff, Gwen Ifill Named 'PBS NewsHour' Co-Anchors The Huffington Post | By Katherine Fung
I love the PBS NewsHour

and applaud them for choosing to place two trailblazing female news anchors at the head of their operations. They are true role models for girls and women. Their presence at the helm lets girls know they can be intelligent and accomplish whatever dreams they set for themselves.
*Image courtesy of: Palczewski, Catherine H. Postcard Archive. University of Northern Iowa. Cedar Falls, IA.